Activities and processes in the aerospace and defence industry and sub-industries can be divided into three basic categories: production, maintenance and cleaning. The aerospace and defence industry has strict rules and regulations for all categories and all products and parts will receive numerous surface treatments and cleanings during their lifetime. These activities and processes are water-intensive and generate environmentally harmful wastewater that cannot be discharged into sewers but must be disposed of professionally.
Water-intensive processes in production, maintenance and cleaning of parts in


aerospace and defence industry
Wastewater from the above activities typically contains oil emulsions, various metals or metal compounds, alkaline degreasers, refrigerants and/or other chemicals. The strict regulations in the industry mean that several of the water-intensive processes must be carried out regularly.
Companies that use one or more of these processes or provide it as a service to other companies should therefore use efficient technologies to treat their wastewater – By choosing the right technology, companies can both reduce their operating costs and minimise their water consumption.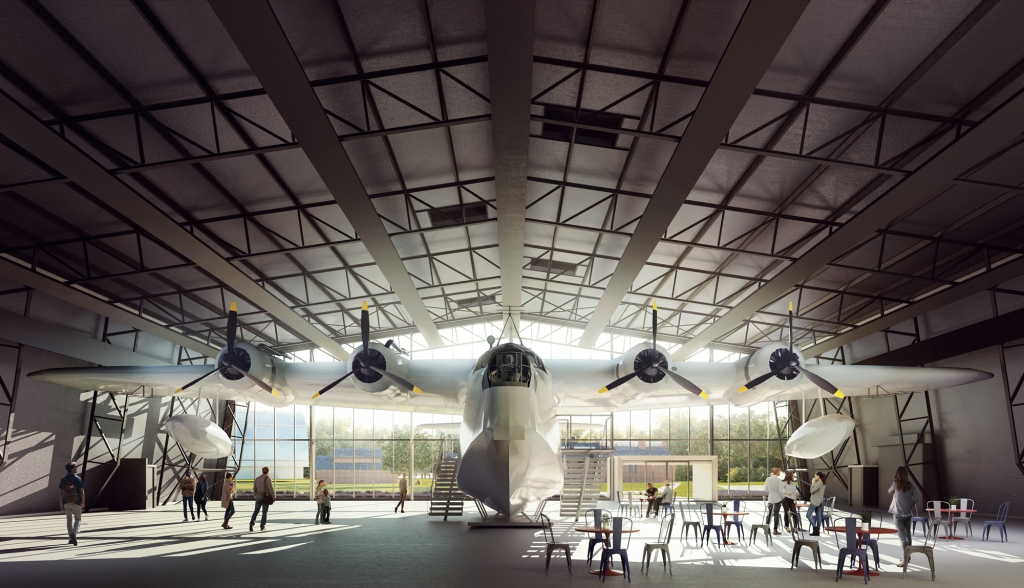 Casting
Electroplating industry
Autoclaving
Grinding
Print tests
Cleaning and degreasing
Cleaning and chemical baths
Process water from the aerospace and defence industry typically contains metals that are harmful to the environment, such as aluminium from casting, copper from electroplating or residues from metals that have been cleaned and degreased or have been immersed in cleaning or chemical baths. But it can also be cyanide cadmium, or other non-organic compounds that are typical of the aerospace and defence industry, for their wear and tear resistant abilities, but are also highly damaging to the environment if not treated properly.
The challenge is that all metals, metal compounds and chemicals, whether degreasers, release agents, coolants, abrasives, corrosion inhibitors or anything else, must be separated from the water before it can be discharged or reused in production. In addition, there are strict tolerances for how pure water must be before it can be used in production, maintenance or cleaning, as minerals such as calcium and magnesium can weaken the metals used in the processes – This means that only soft water can be used and the water must therefore either be softened with chemicals or the minerals must be separated from the water.
Envotherm has developed an alternative technology that minimises your need for chemicals, increases your efficiency and reduces your costs. In addition, with E-MVR technology you can
E-MVR technology is the most cost-effective, sustainable and reliable industrial wastewater treatment technology on the market. Our ZLD series is a plug-n-play solution, built with flexibility in mind.
This means that the technology can be adjusted and adapted to treat a wide range of wastewaters. We test your wastewater in a laboratory and find out how different types of wastewater can be mixed and how to make the best solution for your wastewater. Our unique add-on technologies can be adapted in flexible ways to ensure you always have the cleanest possible distillate, no matter how complicated your wastewater is. In addition, our staff can easily upgrade the capacity of your facility should your capacity needs increase.
Our E-MVR technology based on atmospheric pressure, combined with our unique technologies for treating different types of complex wastewater, gives you all the advantages you need to optimise the treatment of your wastewater and benefit from the advantages that technological developments can give you.
At Envotherm we give you a guarantee on the purity of your distillate, the energy consumption and the annual capacity of our systems.
The video below explains how our technology works.
Advantages of a


Envotherm solution
Free test of your wastewater

Rent a system before you buy

Fully automated

70% of all services can be performed online

Highest uptime on the market

Guarantee on purity of distillate, annual capacity and energy consumption

24-hour support line – Staffed by engineers

Reuse up to 99% of your process water

Only 20-45 kWh/m3 wastewater, depending on the size of the solution you choose