Envotherm won the order because of the company's textile expertise and guaranteed on-line service
Envotherm breaks into the US market
IMET Alloys was looking for an alternative solution to their high maintenance evaporator.
Edited by Jeppe Jönsson
To assess which technology and supplier to choose, IMET hired a consultant with experience in this field and invited suppliers to present their products. One of four suppliers, Envotherm set the standard and won.
We are very impressed with the facility, the technology; the performance of the equipment and the technical support – says Mike Oruska
Envotherm won
Envotherm won the tender as we were the only ones who could guarantee all key parameters; such as energy consumption, purification interval, concentrate, quality of distillate, up-time and technical assistance as well as service response time.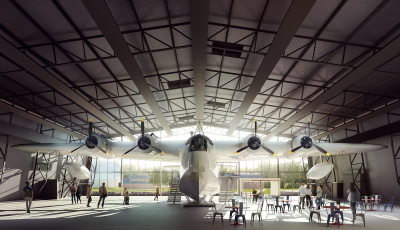 IMET Alloys

24-hour online service and support made it easy for IMET Alloys to choose. IMET Alloys chose an ET 1250 plant, with additional modifications and equipment. IMET Alloys is a Strategic Materials Management company and a pioneer in the recycling of alloys and titanium in the aerospace industry.
We are happy to recommend this solution to other industries – says Mike Oruska, COO IMET Alloys, USA
Read more here: IMET Alloys