Danish Decommissioning
Danish Decommissioning, formerly known as Risø Research Centre.
The Department of Danish Decommissioning was established in September 2003
– with the aim of taking over responsibility for the nuclear installations from the Risø Research Centre.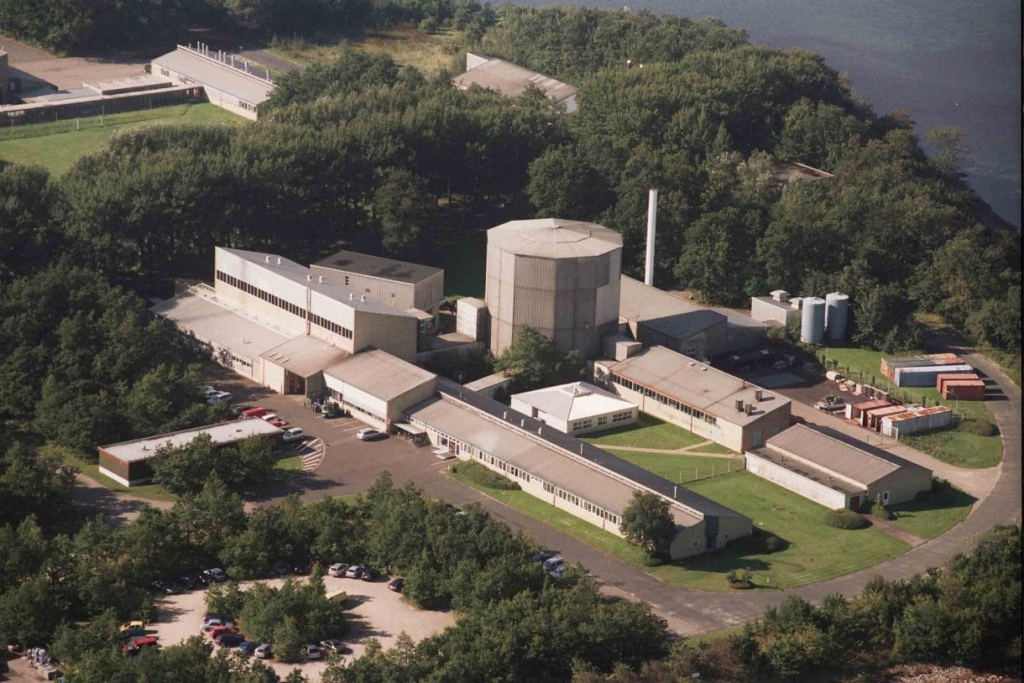 Branch
Management of radioactive water from various processes associated with nuclear activity:
such as cleaning booths and certain washbasins.
Challenge
With decreasing activity in the nuclear field, the old evaporation plant was no longer up to date due to:
its size, noise level, energy consumption, and need for constant monitoring.
A modern solution was therefore needed.
Solution
ET200
Installation of an Envotherm ET200 E-MVR plant, capable of treating up to 1,200 m³ of radioactive effluent per year. years.
The advantages over the previous situation are manifold: Compact, Internet monitoring, low maintenance,
low noise level, low energy consumption and high mobility should the plant need to be moved at a later date.