Metalworking / Metal production
Metalworking and metal production cover a wide range of industries, processes and activities, all of which have deep roots in history and have helped to create global industries as we know them today. However, many metalworking and metal production processes rely on water to treat their workpieces, which cannot be discharged to the sewer after use but must be disposed of professionally.
Water-intensive processes in


Metalworking and metal production
Metal cutting

Surface treatment

Casting

Cleaning and degreasing

Cleaning and chemical baths

Electroplating industry

Grinding and polishing

Print tests
Wastewater from the above activities typically contains oil emulsions, residues of metals and metal compounds and/or chemicals such as coolants and abrasives. Due to these environmentally harmful contaminants, wastewater often has high disposal costs and is pollution-intensive to treat.
Envotherm has developed the most sustainable, efficient, reliable and cost-effective technology to treat wastewater from metal production and metalworking.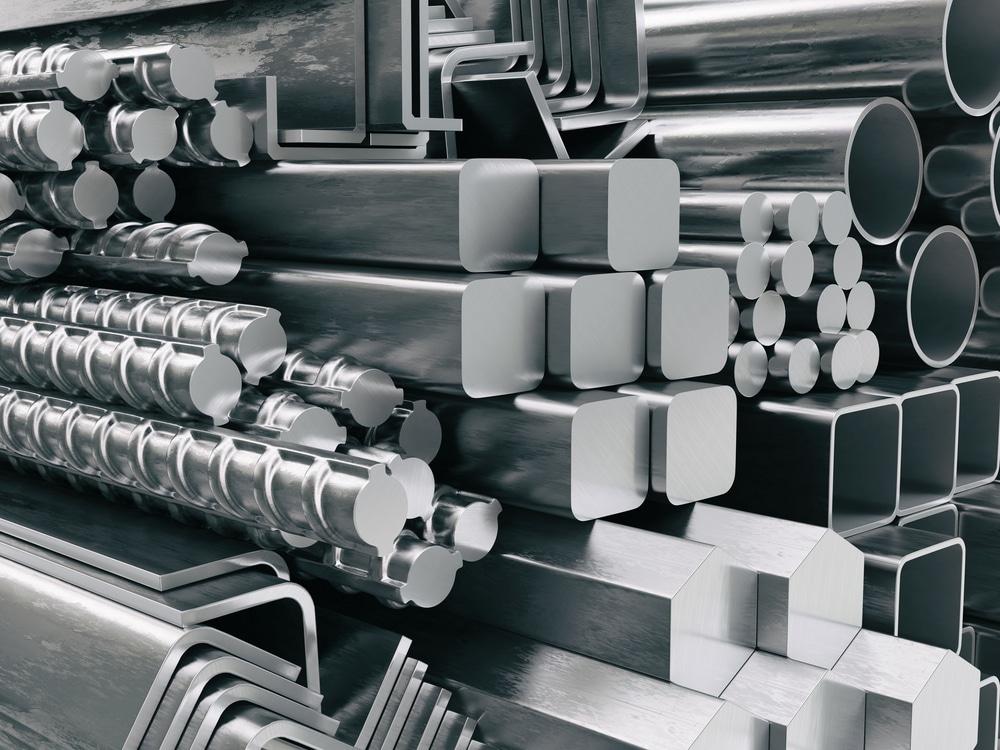 As metalworking and metal production cover many unique and diverse processes, the wastewater is of course often also unique, presenting many different challenges. Companies using any of the above processes or offering them as a service to other companies should therefore focus on flexibility and reliability when exploring the various options available on the market for wastewater treatment technologies.
The elements contained in wastewater from metalworking and metal production are mostly limited to various types of oil emulsions, chemicals such as coolants, corrosion inhibitors, antifoaming agents, biocides and, of course, residues of metals and metal compounds. Various combinations of these pollutants are typical of industry and therefore often generate unique effluents. In addition, water consumption is very high for several of the processes, and companies can therefore benefit from a solution that allows them to reuse and recycle their process water.
Envotherm has developed an alternative technology that minimises your need for chemicals, increases your efficiency and reduces your costs. In addition, E-MVR technology allows you to reuse and recirculate up to 99% of your process water, without the use of softeners.
E-MVR technology is the most cost-effective, sustainable and reliable industrial wastewater treatment technology on the market. Our ZLD series is a plug-n-play solution, built with flexibility in mind. This means that the technology can be adjusted and adapted to treat a wide range of wastewaters. We test your wastewater in a laboratory and find out how different types of wastewater can be mixed and how to make the best solution for your wastewater. Our unique add-on technologies can be adapted in flexible ways to ensure you always have the cleanest possible distillate, no matter how complicated your wastewater is. In addition, our staff can easily upgrade the capacity of your facility should your capacity needs increase.
Our E-MVR technology based on atmospheric pressure, combined with our unique technologies for treating different types of complex wastewater, gives you all the advantages you need to optimise the treatment of your wastewater and benefit from the advantages that technological developments can give you. In particular, our mechanical defoamer and absorber technology is ideal for companies involved in metalworking or metal production, and will help you take efficiency and sustainability to the next level.
At Envotherm we give you a guarantee on the purity of your distillate, the energy consumption and the annual capacity of our systems.
The video below explains how our technology works.
Advantages of a


Envotherm solution
Free test of your wastewater

Rent a system before you buy

Fully automated

70% of all services can be performed online

Highest uptime on the market

Guarantee on purity of distillate, annual capacity and energy consumption

24-hour support line – Staffed by engineers

Reuse up to 99% of your process water

Only 20-45 kWh/m3 wastewater, depending on the size of the solution you choose