The automotive industry and its sub-industries are made up of diverse companies with different activities and processes, each unique with its own characteristics and often with suppliers highly specialised in the production or processing of very specific parts and products. But the automotive industry and its sub-industries are grouped when it comes to wastewater – With many oil-based products, synthetic fluids, chemicals, heavy metals and heavy metal compounds as part of the production and machining processes, companies in these industries typically have wastewater with a high oil content, many hydrocarbons and various kinds of metals.
Water-intensive processes in


automotive industry and its sub-industries
Wastewater for the above activities contains many contaminants and is usually very complex – this means that there can be many and often heavy substances in the water, making the wastewater complicated to treat.
Envotherm offers the most efficient, cost-effective, reliable and sustainable solution for the treatment of industrial wastewater from the automotive industry and its sub-industries.
Casting
Autoclaving
Cutting of metals
Surface treatment
Electroplating industry
Grinding and polishing
Pressure test
Powder coating
Cleansing and chemical baths
Cleaning and degreasing baths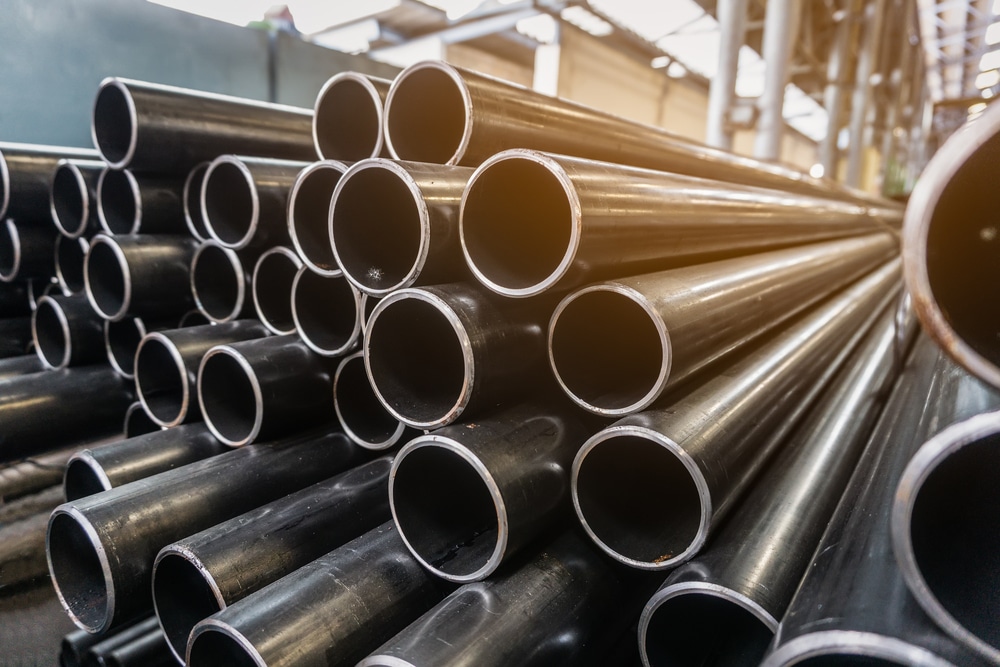 The combination of metals, chemicals and oils used in the automotive industry and sub-industries results in very complex wastewater, which usually also leads to complex, lengthy and expensive processes for treating the wastewater. Conventionally, the automotive industry has used coagulation-flocculation, ozonation and biological treatment to separate nitrogen, phosphorus, organics and metals – but none of these methods can remove all contaminants from wastewater, the processes are long and cumbersome.
In addition, the methods are typically harmful to the environment. The water-intensive processes in the automotive industry mean that wastewater is typically a combination of heavy metals, chemicals such as abrasives, wetting agents, corrosion inhibitors, residues from phosphating, coolants and various forms of organic and non-organic contaminants and impurities. In addition, the combination of pollutants means that wastewater often foams, which would normally require chemicals to break down.
Envotherm has developed an alternative technology that minimises your need for chemicals, increases your efficiency and reduces your costs.
E-MVR technology is the most cost-effective, sustainable and reliable industrial wastewater treatment technology on the market. Our ZLD series is a plug-n-play solution, built with flexibility in mind. This means that the technology can be adjusted and adapted to treat a wide range of wastewaters.
We test your wastewater in a laboratory and find out how different types of wastewater can be mixed and how to make the best solution for your wastewater. Our add-on technologies fit into the systems in flexible ways, ensuring you always have the cleanest possible distillate, no matter how complex your wastewater is. In addition, our staff can easily upgrade the capacity of your facility should your capacity needs increase.
Our E-MVR technology based on atmospheric pressure, combined with our unique technologies for treating different types of complex wastewater, gives you all the advantages you need to optimise the treatment of your wastewater and benefit from the advantages that technological developments can give you. In particular, our mechanical silencer and absorber technology is ideal for companies in the automotive sector and its sub-industries, and will help you take efficiency and sustainability to the next level.
At Envotherm we give you a guarantee on the purity of your distillate, the energy consumption and the annual capacity of our systems.
The video below explains how our technology works.
Advantages of a


Envotherm solution
Free test of your wastewater

Rent a system before you buy

Fully automated

70% of all services can be performed online

Highest uptime on the market

Guarantee on purity of distillate, annual capacity and energy consumption

24-hour support line – Staffed by engineers

Reuse up to 99% of your process water

Only 20-45 kWh/m3 wastewater, depending on the size of the solution you choose